Marianne Smith Edge, MS, RDN, LD, FADA, FAND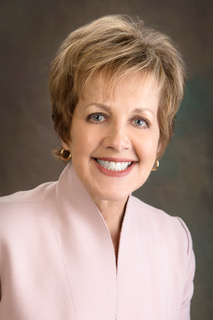 Marianne Smith Edge, MS, RDN, LD, FADA, FAND
Adjunct Assistant Professor
Adjunct Instructor
Last Revised: Dec 1st, 2022
Professional Biography
Marianne Smith Edge is an adjunct assistant professor in the Department of Dietetics and Human Nutrition, providing strategic counsel, seminars and collaboration between the nutrition and agriculture sectors within the College. As a registered and licensed dietitian, she brings over 35 years of experience to the position as a food and agriculture communicator, professional speaker, strategic planner, and facilitator. Her career has transitioned over the years from owning a nutrition and food service healthcare consulting business to working with the food value chain in communications, strategic positioning, and consumer insights. As a sixth generation Kentucky farm owner, she combines her innate agricultural knowledge with nutrition and food expertise to bridge the connection from farm to plate.
Marianne is the principal and founder of The AgriNutrition Edge and produces the monthly The AgriNutrition Edge Report and Meet Me at The Table blogs. She serves on the board of advisors for Curious Plot and is a food industry advisor for The Context Network.
Prior to founding The AgriNutrition Edge, Marianne served as Senior Vice President, Nutrition & Food Safety Communications for the International Food Information Council (IFIC) in Washington, DC.
Marianne is a former president of The Academy of Nutrition & Dietetics and a member of the American Society for Nutrition (ASN). She is a co-author of over 30 peer-reviewed publications and a member of the Board of Editors for Nutrition Today. Marianne served two terms on the USDA National Research, Extension, Education, & Economics Advisory Board, the advisory board to the Secretary of Agriculture. Marianne is the chair-elect of the Foundation for Healthy Kentucky Board and was appointed in 2021 as a CARET delegate from the University of Kentucky.
Education
M.S., Pubic Health-Nutrition, Western Kentucky University
B.S., Dietetics, University of Kentucky