Aaron Schwartz, MBA, MS, RDN, LD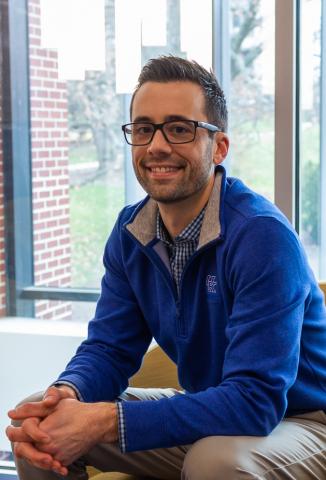 Aaron Schwartz, MBA, MS, RDN, LD
Lecturer, Director of Undergraduate Studies, Dietetic Internship Director
Leadership
Lecturer
Last Revised: Jul 25th, 2022
Professional Biography
Aaron Schwartz joined the Department of Dietetics and Human Nutrition in August 2014 in a faculty role as a lecturer. Aaron is also the Director of the Dietetic Internship Program. Aaron is a registered dietitian as well as a licensed dietitian. 
Aaron obtained his Bachelor's degree here at the University of Kentucky in 2009 and completed his dietetic internship at The Christ Hospital in Cincinnati, OH. After the internship, he worked as a Clinical Dietitian at The Christ Hospital for a little under three years. Recently, Aaron received his Masters of Science in Dietetics Administration here at UK. He then went on to earn his MBA in 2018. He enjoys combining his passions of business, dietetics and education.
Aaron is a member of the Academy of Nutrition and Dietetics and the Bluegrass Academy of Nutrition and Dietetics.
Course Instruction
DHN 342: Quantity Food Production
DHN 517: Medical Nutrition Therapy II
DHN 520/526: Medical Nutrition Therapy: Supervised Practice
DHN 522/524: Food Service Systems Management: Supervised Practice