Contact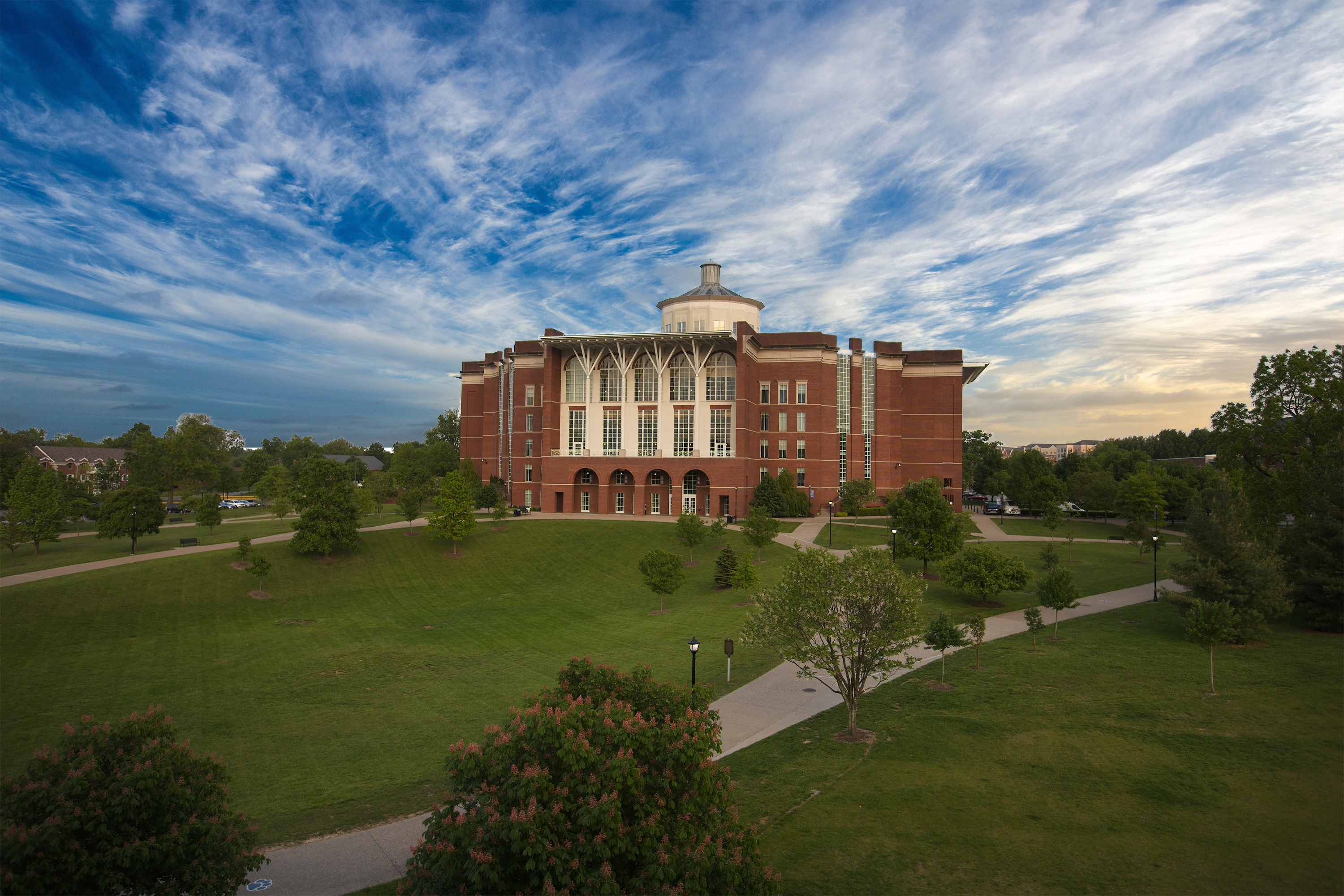 Welcome Current & Future Wildcats
Do you have a passion for health and nutrition? Are you considering a health profession such as medicine, pharmacy, dentistry, physical therapy, physician assistant studies or dietetics? If you answered yes, I would love for you to join us for a tour and talk with you about the programs we offer in the Department of Dietetics and Human Nutrition.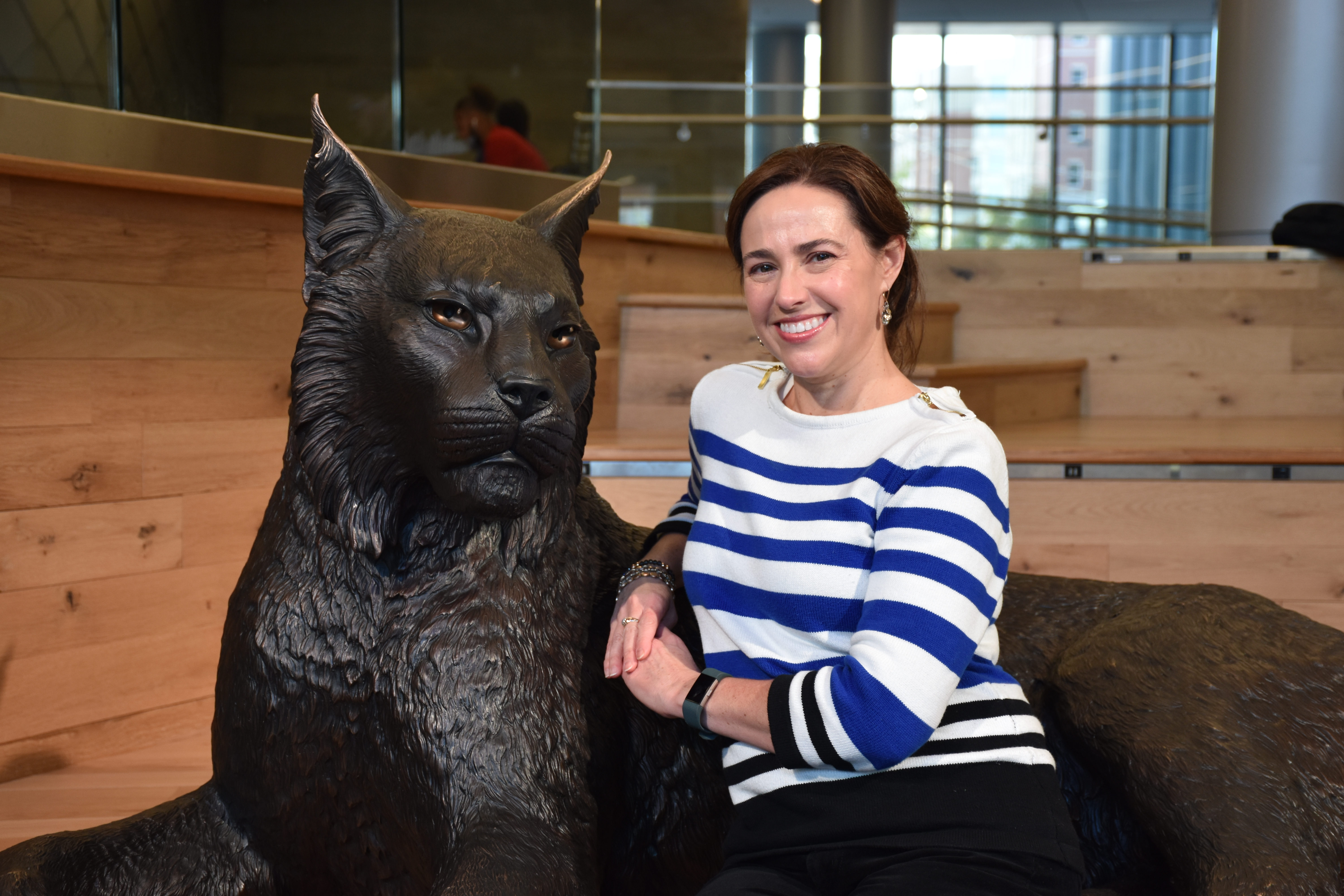 Greeting Wildcats,
Welcome to DHN! We offer two undergraduate degrees, two certificates, and a master's degree, as well as many experiential learning and education abroad opportunities. As the Academic Coordinator for the Department, I will be your advisor, guiding you through our curriculum and pre-professional requirements to help you achieve your personal and professional goals. Please reach out to me, Anissa Radford, if you have any questions about our department. You may reach me by email at anissa.radford@uky.edu. I look forward to hearing from you! Go Cats!
~ Anissa
Spring 2023 Open House Dates
Join us for a tour to learn more about everything DHN has to offer! Attend an Introduction to Nutrition class, meet with faculty, and hear testimonies from some of our amazing students. Tours will run from 12:30 – 4:00 PM with an option to add a Main Campus morning tour with the UK Visit Center. To register for the main campus tour, please visit https://visit.uky.edu/. Contact our Academic Coordinator Anissa Radford with any questions. We can't wait to see you there!
Friday, February 17th

Friday, April 7th
Discover the Possibilities
Frequently Asked Questions
Learn about the 5 Steps to Become a Registered Dietitian Nutritionist from the Academy of Nutrition and Dietetics.
If you have a degree from another country, explore how the Foreign Degree Evaluation Agencies can validate your academic degree to determine if it is equivalent to the bachelor's or master's degree conferred by a U.S. regionally-accredited college or university.  Once this step is completed our Academic Coordinator will work with you to thoroughly review your course syllabi to determine which courses may transfer.   
Beginning January 1, 2024, the  Commission on Dietetic Registration is raising the minimum required education level for prospective registered dietitians from a bachelor's degree to a graduate degree. New dietitians will be required to hold a master's or doctoral degree to be considered eligible to sit for the Commission on Dietetic Registration national registry exam to earn the credential RDN. 
Our classes are primarily offered in a face-to-face format, but we are continuing to add more online course options, and we plan to offer an online graduate degree and online undergraduate certificate in Food Systems and Hunger Studies in the near future. We currently offer an online Applied Nutrition and Culinary Medicine Certificate in collaboration with UK's College of Medicine and College of Health Sciences.
We welcome a diverse pool of applicants from a variety of disciplines. In general we admit students into our graduate program who have a background in dietetics, nutrition, health sciences, kinesiology, or other related field. There are always exceptions and pre-requisites could be a possibility for learning background topics before pursuing an advanced degree in this field. Contact our Academic Coordinator, Anissa Radford to learn more about courses you may need if you have an undergraduate degree in an unrelated field.
If you do not have a bachelor's degree in dietetics, you would need to complete all Dietetic Program Didactic courses at the undergraduate level before pursuing our master's program. If you have a degree in a related field, some classes may transfer. Contact our Academic Coordinator, Anissa Radford to review your transcripts and discuss the application process for our master's program.
If you earn a graduate stipend or assistantship, this funding can only be applied to graduate level courses. Undergraduate courses have to be paid for by the student and cannot be included in the stipend or assistantship support. 
If you earn a graduate stipend or assistantship, this funding can only be applied to on campus graduate courses. If you select to take online courses, you will be responsible for covering extra tuition fees.
Students earning an undergraduate degree in Dietetics and Human Nutrition select one degree program that is the best fit for their future career goals. To learn more, explore our degree programs or schedule a visit with Anissa Radford.
If you have a bachelor's degree in a related field, some classes may transfer. However, you will need to earn a bachelor's degree in dietetics to begin a dietetics internship. Contact our Academic Coordinator, Anissa Radford to review your transcripts and discuss the steps you need to take to apply for a dietetics internship.
All students are welcome to apply for the Coordinated Program in Dietetics. All students apply in the fall semester of "Year 3" in the program, so it would depend on where you are in the sequence of courses. Please contact our Director of the Coordinated Program, Dr. Liz Combs to discuss your options.
Department of Dietetics and Human Nutrition
204 Funkhouser Building
Lexington, KY 40506
859-257-3800