Gaining Research Experience for a Career in Food Insecurity Work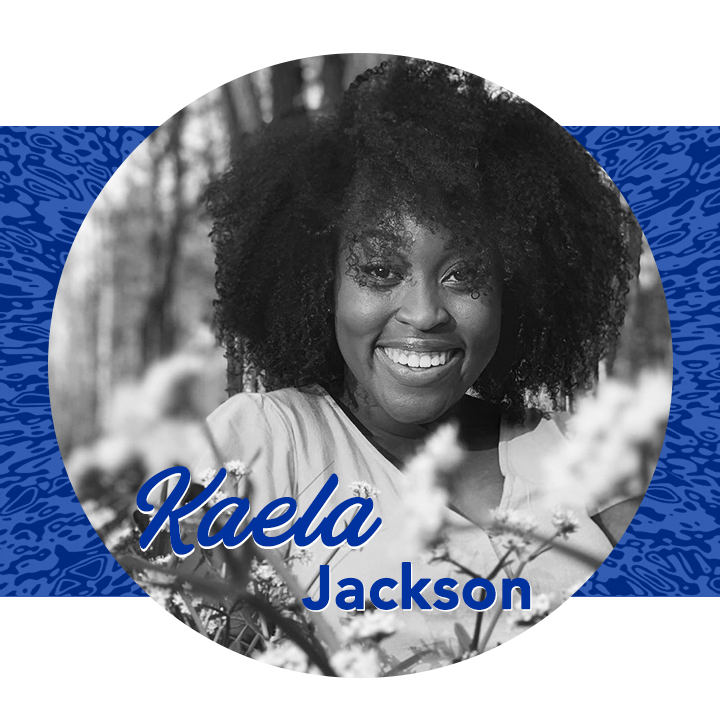 As a Sustainability Summer Research Fellow through the University of Kentucky's Office of Undergraduate Research, Kaela Jackson worked on 2 summer research projects. With a Certificate in Food Systems & Hunger Studies and leadership experience in UK's Campus Kitchen, she has developed a passion for food justice, which is the core of her research interest. 
"Both of my summer research projects deal with food insecurity, combating how to tackle hunger in a healthy way," said Jackson, a senior dietetics major. "My work is focused on increasing fruit and vegetable consumption and connecting people to resources in the community."
COVID-19 has presented an even stronger need for community resources with research showing a large increase in food insecurity rates. Jackson is evaluating the impact of the current pandemic and community response with one of her summer research projects. She is surveying participants in a community meal site, where they receive fresh, healthy meals and nutrition education. Through the survey, she's assessing eating and purchasing habits before and after the pandemic. 
"I never thought that I would do research, but this is so exciting, and I love it," Jackson said. "It's getting out there and seeing things for what they are, like the collaboration of community during times of crisis. I've seen how much this pandemic has brought people together to achieve the same goals." 
 Her second research project was impacted by the pandemic, but she experienced a joint effort to continue implementation in a different format. Originally, she planned to be on-site at the Lexington Farmers Market, using Power of Produce Club, which is designed to improve family and child behavior regarding fruit and vegetable consumption and promote local purchasing. During the pandemic, she and community partners moved the program to a virtual experience with Facebook. Jackson develops weekly educational activities online for youth. She's evaluating the program's impact on knowledge about healthy eating and the benefits of buying from local producers, the likelihood children will try new fruits and vegetables, and self-reported consumption of fruits and vegetables.
She credits these projects as opportunities to gain valuable research skills, which she will apply to her career in food insecurity work after graduation. 
"My dream job is to work for the United Nations and travel around the world, working on food insecurity and different global crises," said Jackson. "I want to help people in the best way that I possibly can, whether it's teaching kids what to eat or helping at-risk populations know their food is safe."
Jackson's fellowship program provides undergraduates with the opportunity to conduct intensive and self-directed research under the supervision of a faculty mentor. Her mentor, UK assistant professor Makenzie Barr, commented on her experience with this collaborative initiative.
"It has been such a pleasure to work with Kaela, and she has been such an asset to our research with her creative mind, interest in learning, and valuable ideas to contribute. She has taken on development of strong nutrition education activities for the community, has been working to develop interactive educational videos, and has been an impressive liaison between projects to link us all together. We're lucky to have her as an undergraduate researcher and student in Dietetics and Human Nutrition."
Sustainability Summer Research Fellowships ($2,500 stipend) are funded by the Environmental Stewardship Fee and seek to promote projects that will make a significant contribution to the student's academic growth, while concomitantly contributing to sustainability focused research initiatives at UK and within the community at large. Sustainability here is defined as the intersection of social, economic and environmental justice. Sponsored by the Student Sustainability Council and UK Sustainability. To learn more, visit our.uky.edu.